CARINA SÖDERMAN
  Actress  Singer  Musicalartist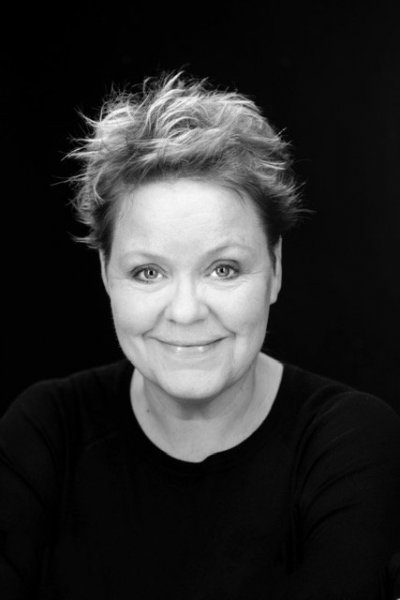 LEADING/supporting ROLE ON STAGE :
Musical in selection:
BEAUTY AND THE BEAST Mrs Potts The Opera house in Malmö opens 18th of oct 2019
A CHRISTMAS CAROL  Scrooge The Operahouse in Gothenburg 2017/2018
THE HUNCHBACK OF NOTRE DAME Mother Statue/ensemble
The Operahouse in Gothenburg 2018/2019
ANNIE  Miss Hannigan SÄFFLEOPERAN 2017
CRAZY FOR YOU   Patricia Fodor  The Operahouse in Gothenburg. 2015-2016
SOUND OF MUSIC   the Abbess  2014-2015 Östgötatheatre Norrköping 
THE ADDAMS FAMILY  Music/Lyrics by Andrew Lippa  Alice Beineke 
European premiere   Östgötatheatre 2012-2013
MARY POPPINS  Birdlady
2008-2009 The Operahouse in Gothenburg.
KRISTINA FRÅN DUVEMÅLA  B Andersson/B Ulveus Ulrika i Västergöhl 1996-1999  (255 perfomances)
The Operahouse in Malmö and Gothenburg and at Cirkus in Stockholm
LES MISERABLES  Mde Thenardier (us)
Cirkus in Stockholm 1991 and in Copenhagen 2009.
THE BEGGARS OPERA   Lucy and Polly (us) 
Swedish National Theatre 1989 
Drama in selection:
LES BONNES by Jean Genet Claire  Skillinge Theatre  and
WHATEVER HAPPENED TO BETTY LEMON by Arnold Wesker Betty 2012
ONKEL VANJA by Tjechov  Sonja ( Commedia dell´arte)  123 SCHTUNK  2010
TWO by Jim Cartwright  Landlady (7 roles) 2004
HERR KOLPERT by David Gieselmann  Edith
Borås City Theatre 2002
DIE PRÄSIDENTINNEN by Werner Schwab  Mariedl  
Cinnober 2001
ANTIGONE by Sofokles  Ismene/Theresia/Choirleader  
Unga Studion 2000
 SVT (Swedish National Television) Drama in selection:
HÄKTET  by Kalle Lind  Prison Inspector Filippa Karlström 
POLISER  by Lars Lundström Nominated for best drama in 2007 at the TV-festival in Monte Carlo.  Ingrid 
OLYCKSFÅGELN   by Camilla Läckberg  Sigrid Jansson 2010
SVALESKÄR by Cilla Jackert  Monika  A  popular tv-serie in 12 episodes. Shown three times in SVT.
FILM:
THE BEST VIEW  by Petra Revenue. Gothenburg Filmfestival 2011 Winner of the jurys Price Of Honor  Martina
COCKPIT  a Romantic Comedy directed by Mårten Klingberg  Premiere 13/7 2012.  Rakel
HOMEPAGE: http://www.carinassida.n.nu/
Contact:
Carina Söderman
E-mail: [javascript protected email address]
Phone: 0046 73 229 40 58